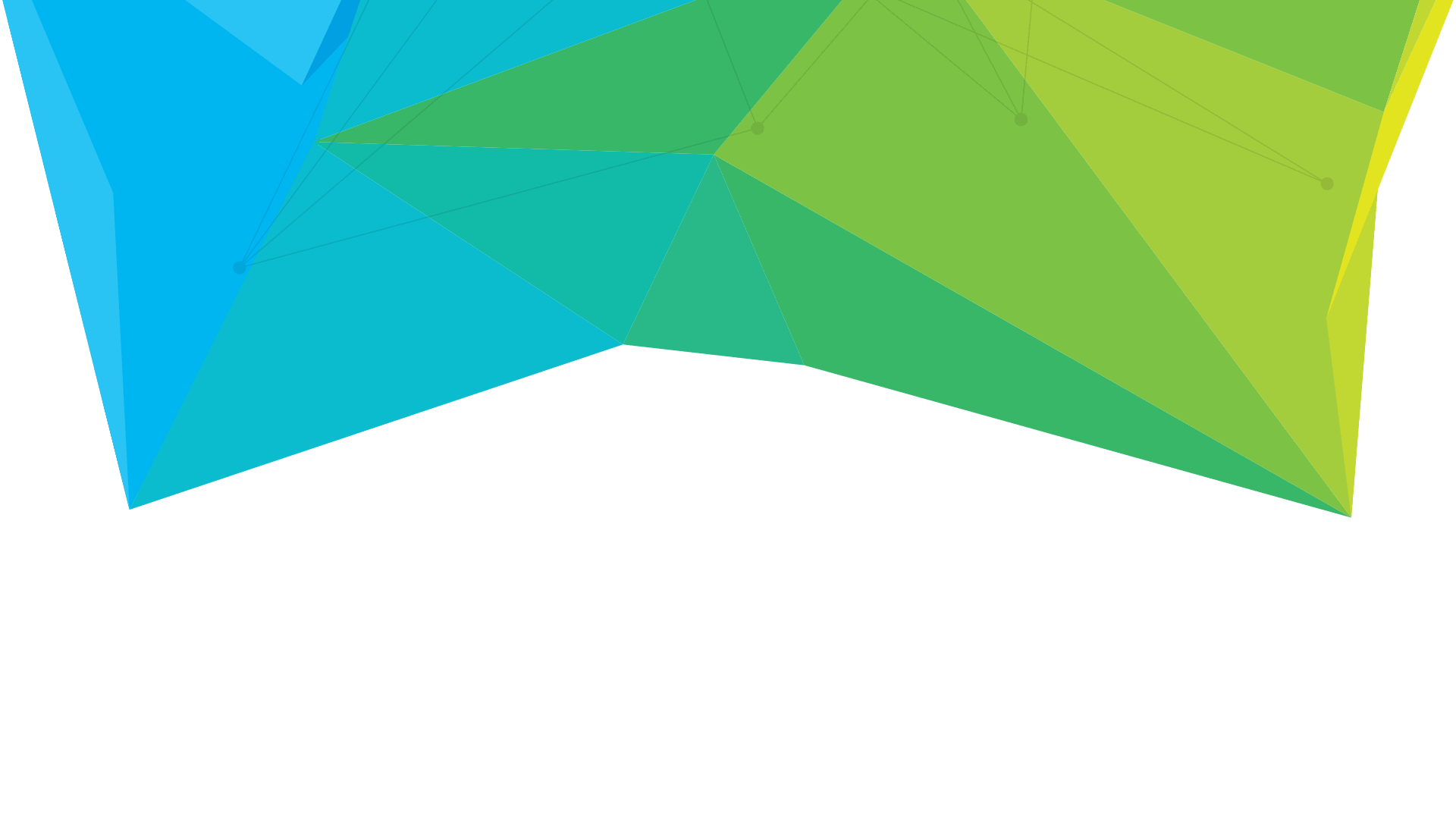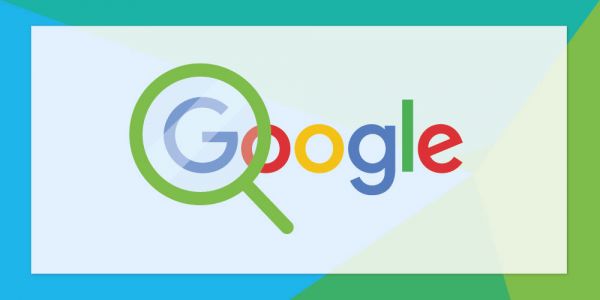 Google's July 2021 Core Update Is "Effectively" Complete
14-07-2021
Google's July 2021 Core Update started on the 1st of the month and as of the 12th it was announced that the core algorithm update is now fully rolled out, or as Google tweeted, "effectively complete". This update is the second part of the June 2021 core update.
Here is the tweet: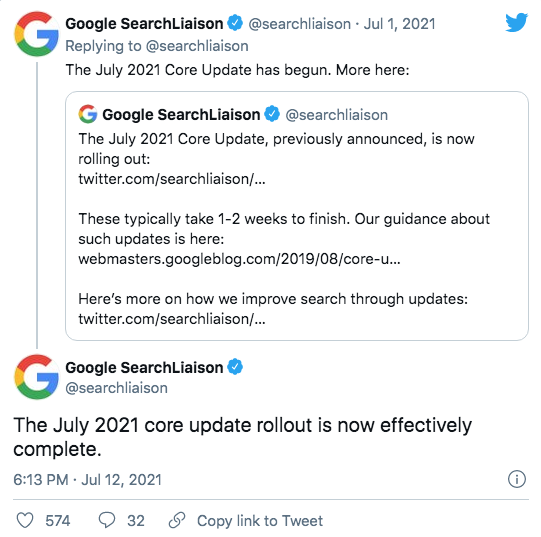 The Update Process at Google
Google's Public Liaison for Search, Danny Sullivan explains that "Google Search is updated thousands of times a year to improve the experience and the quality of results."
"We want site owners to understand these changes aren't because of something they've done but rather because of how our systems have been improved to better assess content overall and better address user expectations. We also want to remind them that nothing in a Core Update (or any update) is specific to a particular site, but is rather about improving Search overall."
July 2021 Core Update
Google started the July 2021 core update on July 1 and took twelve days to "effectively" complete.
Like all core updates, this was a global update and was not specific to any region, language or category of websites. It is a classic "broad core update" that Google releases every several months or so.
It's taken that core updates are rolled out so Google gets better at assessing content and determining what pages serve the best answers to searchers' queries. These changes may result in boosting pages that were previously under-rewarded which means some websites may face drops, while other ones will experience gains in their traffic.
Google rarely says what is involved in the core algorithm update. But Google has said that a core algorithm update is one that introduces changes across a wide range of indexing and ranking processes.
Search studies demonstrate the July update was felt most on July 2nd, 9th and the 12th. If you monitor Google Analytics and Search Console for your website and you noticed big changes to your traffic and rankings between July 1st - 12th, especially on July 2nd and 9th – it was likely related to this July 2021 core update.
Confirmed and Unconfirmed Updates
Each day, Google usually releases one or more changes designed to improve our search results. Most aren't noticeable but each is intended to improve organic search results.
As of July 12th, there had been approximately 10 updates from Google over the last month. 7 updates were confirmed by Google and 3 weren't. The ongoing nature of Google's updates, some known and some unknown, further demonstrate the importance of understanding your website performance to see the impact of the updates and how important SEO management is to protect your business and website investment.
Has Your Website Been Impacted & What To Do If It Has?
As per Google, if your website drops in the search results and receives fewer visits, their recommendation is, "We suggest focusing on ensuring you're offering the best content you can. That's what our algorithms seek to reward."
But what does that mean? Google is suggesting the assessment of your website content to ensure all content does the following:
Provides original, substantial and insightful analysis of its topic, providing value and originality.
Is a trustworthy source of information that's free from easily-verified factual errors.
Is grammatically sound and well written.
Does the website content offer any added value compared to other competitors?
Ultimately, does the content clearly and comprehensively provide answers to the user?
In addition of course your website should be checked regularly to ensure it follows development best practices, is mobile-friendly, fast and has the best page experience possible.
Why Monitoring Google's Updates Is Important To Your Business
Whenever Google updates its search ranking algorithms, their impact is a way to determine how your website is performing and whether your site can do better or worse in the search results. Knowing when Google makes these updates allows us to understand if it was something that was updated on your website that has changed its performance, or something Google changed with its ranking algorithm.
What Next?
If you noticed your website saw any traffic changes between July 1 and July 12, it was likely related to the July core update. If you want to discuss your website performance or would like to arrange an SEO audit to determine the impact of the Google Core Update on your business, get in touch with us today to discuss your SEO options.